4 Great Air Conditioners For Your Next Event
Planning large events, such as concerts, weddings, and big family reunions can be a daunting task with numerous elements and variables to consider.
All organisers aim to keep guests comfortable so that their experience will be both memorable and enjoyable. An essential element to comfort is temperature control.
No matter how good the entertainment or the event program may be, profusely sweating guests will not have a great time. The right air conditioning rentals will help you address this concern. These AC systems will ensure that temperatures comfortable, whether they are used for indoor events or outdoor locations.
If you really want to get temperature right at your next event, the following are some great options to consider:
Misting Fans
Misting Fans are the most straightforward, and often most affordable, option for outdoor events or when indoor AC systems need extra assistance. These fans blow cold air via water vapor. Don't worry, though. The water vapor quickly dissipates, and no guests will get wet.
Misting fans are perfect for open outdoor events such as weddings, sporting events, or concerts where tents may be used but not completely enclosed.
Spot Coolers
As their name implies, spot coolers deliver cool air to specific and localised areas at your event. Operating temperatures on these machines can be modified to suit your occasion. They also run very quietly, which is a crucial feature for events where noise is unwelcome. However, unless you plan to use an army of these AC units, don't expect them to cool a vast hall or large tent.
Vertical HVAC Units
If you're looking to either cool or provide heating for an enclosed space, vertical HVAC Units may be your best bet. These HVAC units can be utilised for both indoor events or fully-sealed tented areas in any season. Due to their cabinet-like shape and capacity to clamp directly onto a wall, vertical HVAC units will be perfect for events where space is limited.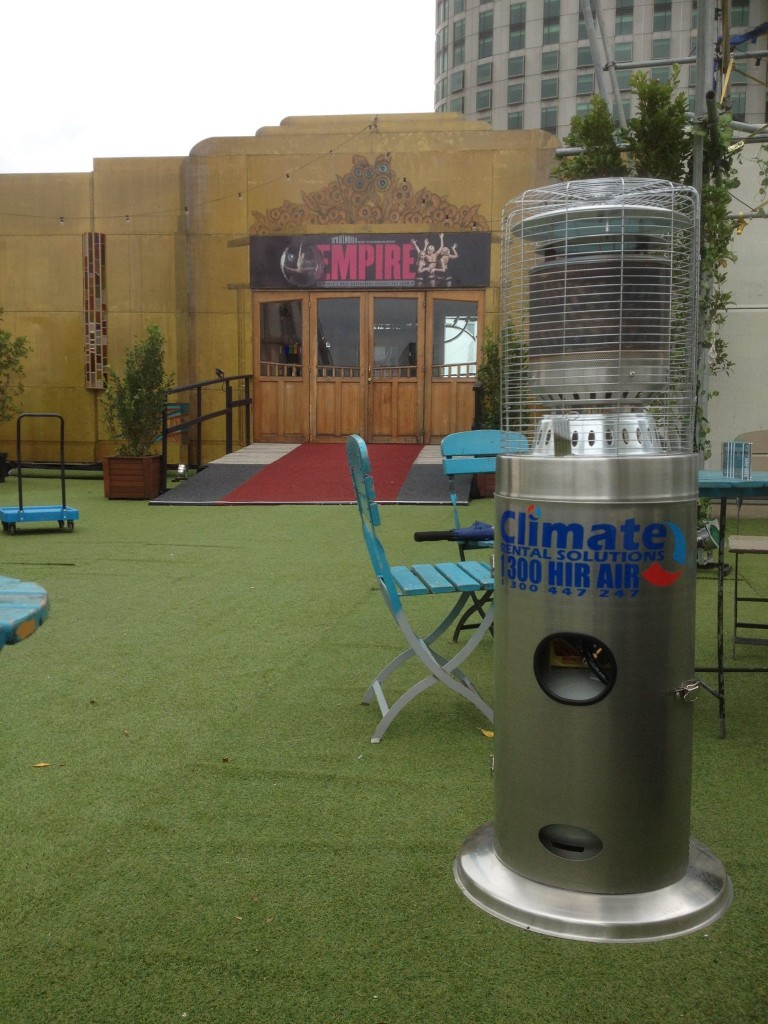 Horizontal Direct Expansion HVAC Units
Probably the most substantial option, horizontal DX HVAC units can quickly cool or warm a large space. Like vertical HVAC units, horizontal HVAC units can be used for indoor events or outdoor tented spaces, provided that the tent is completely enclosed. Due to their size and weight, horizontal DX HVAC units will leave a larger footprint so only consider them when your event venue has enough space.
When you do wind up organising an indoor or outside event, the above temperature control solutions will be available to you. You'll find that air conditioning rentals are a simple and fast fix to your cooling (or warming) needs.